1) I need to apologize. I hate apologizing. Not because I'm never wrong, but there is a certain defeat in apologizing. It means that I couldn't fix my mistake and all I could offer were some words. My service-oriented personality finds the words "I'm sorry" to be absurdly inferior when I really want to make things right.
Regardless, it's time. While I had a blast doing Project27, it left me a bit burned out on the blogging front. Coupled with some personal issues (I won't bore you) and an increasingly busy schedule, I've been giving less than my best to this blog. There are many of you who faithfully follow my ramblings and I've been taking you for granted.
I'm sorry.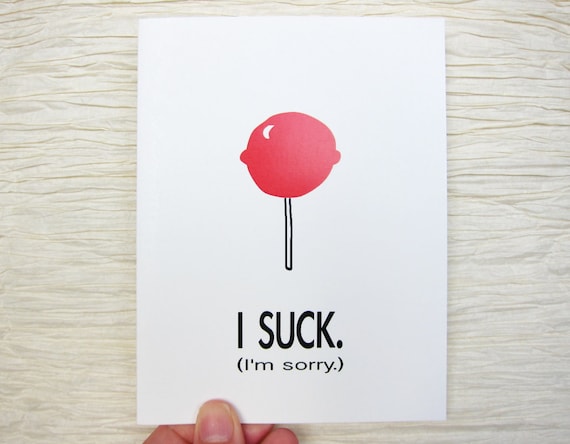 I'm not going to make empty promises, but I will endeavor to do better. My goal is to provide you with honest, authentic content. I'm not catering to your interests or pandering to the crowd, but you deserve to see more than fluff or mindless drivel.
(I suck cards from Jen at Witsicle)
To that end…
2) I've made a game plan for the next couple of months.
Be on the lookout for the Best Balsamic Vinaigrette you've ever tasted (and probably the easiest), my Tips for Memorizing Scripture, and an exposé on the Relative Merits of Coyote Urine. That's right, Coyote Urine. You won't want to miss that. I'll regale you with tales of Kids College and show you my attempts at building a teaching wardrobe for the fall.
I'm also determined to host a contest/giveaway before the summer is out. You hear me? Determined!
Speaking of teaching…
3) I had the opportunity to meet up with my mentor teacher for my first placement in August. Because I'm in secondary education, I have to complete a placement in both middle and high school. Middle school is up first and I got together with the teacher who will guide me through my first 8 weeks.
She is awesome. Seriously. Ms. G (that's how you'll know her) and I have similar philosophies of teaching, and no nonsense attitudes about classroom management. She had a horrific student teaching experience as a student, so she is determined to make this a great experience for me. States of matter, here I come!